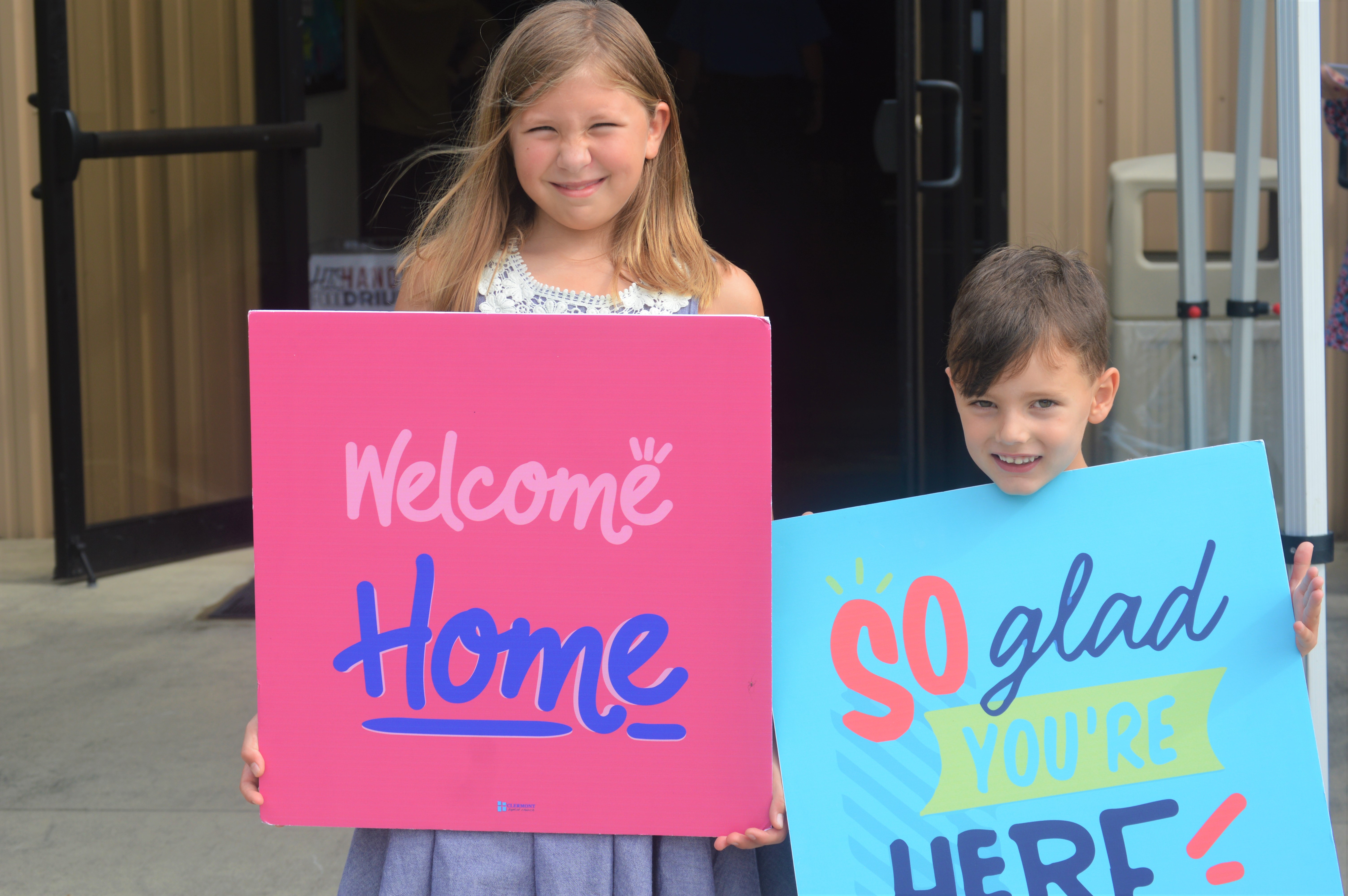 At Clermont Baptist Church we believe that the Love of God will meet you at whatever stage of life you are in.
The greatest demonstration of His Love for us was sending His Son Jesus to pay the debt for our sin so we could have a relationship with Him.
We also believe that God is at work in this world and has a wonderful plan for your life.
It's always challenging to attend a new church for the first time, so here's some information about what you'll experience when you visit Clermont Baptist Church!
Upon driving up you will see our office building, but behind that is our beautiful sanctuary.
When you first walk in you'll be greeted by a friendly faces, and a warm welcoming atmosphere! Here you'll find all sorts of information about our church and our ministries. Then it's time to find a seat in our comfortable sanctuary, with plenty of seating.
The music for worship is provided by church members and is a unique contemporary blend of everything from newest worship song on the charts, and everything in between.
Our pastor delivers engaging, Bible-based messages, delving into the Scripture to talk about the Word, yet relating it to how we all live today.
Family Worship Sundays occur on special holidays or whenever there is a 5th Sunday in a month, so the entire family can worship together.
Life Groups meet on Sunday mornings before the Worship Service from 9:15 until 10:00. The Nursery is available for ages birth to 3 years. During Worship service we also have CBC Kids church from ages 4 - 5th grade.
We look forward to having you join us!
If you are a first time guest and have some questions, please give us a call at (352) 242-0919.