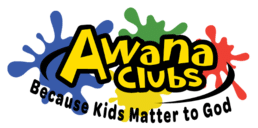 Awana Clubs Starts Oct. 2nd | Ages 2 years - 5th grade | Time 5:30pm - 7:00pm
GN kids (Generation Now Kids) have their own Sunday School, Children's Church, and Sunday evening Awana program. We believe it's possible to teach the kids about the Lord and still have a ton of fun! We want them to learn who Jesus is and what His plan is for each of them. They will always have fun singing together, doing crafts, and playing incredible games! And don't forget our amazing annual VBS.
On Sunday morning, our children have their own Bible lessons during the Sunday school hour and church service. We want them to learn who Jesus is and what His plan is for each of them. With loving adults committed to spending time each week with our children, we have provided a safe and fun environment for them to encounter the most important truths.
AWANA
AWANA club is for ages 2 years – 5th grade. AWANA Clubs takes place every Sunday night during the school year, from 5:30 – 7:00 pm. A typical evening includes a Bible lesson, Scripture memory, games, and songs. This is a great opportunity for your child to grow in his or her faith by learning truth while having fun with other children.
Vacation Bible School
One week during the summer, we host a Vacation Bible School, inviting our children and guests to come have fun and learn more about God and His love for them. The kids sing songs, play games, make crafts, and have a Bible lesson. These few days can have a huge impact on a child's life, and our volunteers look forward to serving for the kids each year.